The basic IDEA behind Shakespeare Karaoke:
You experience Shakespeare.
By doing it.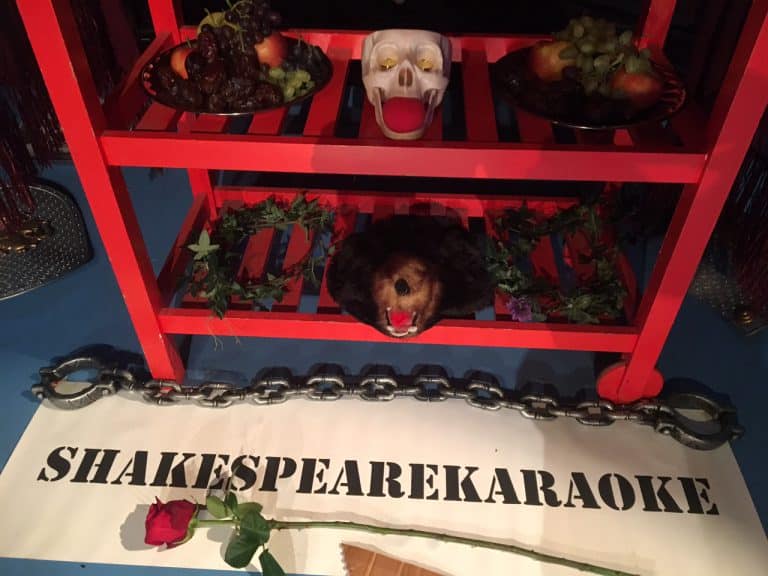 SHAOKE can teach you the basics of Shakespeare in one easy session.
• No rehearsal.
• No learning lines.
• No fancy or special or stagey accent.
• No one gets killed, hurt, or impregnated.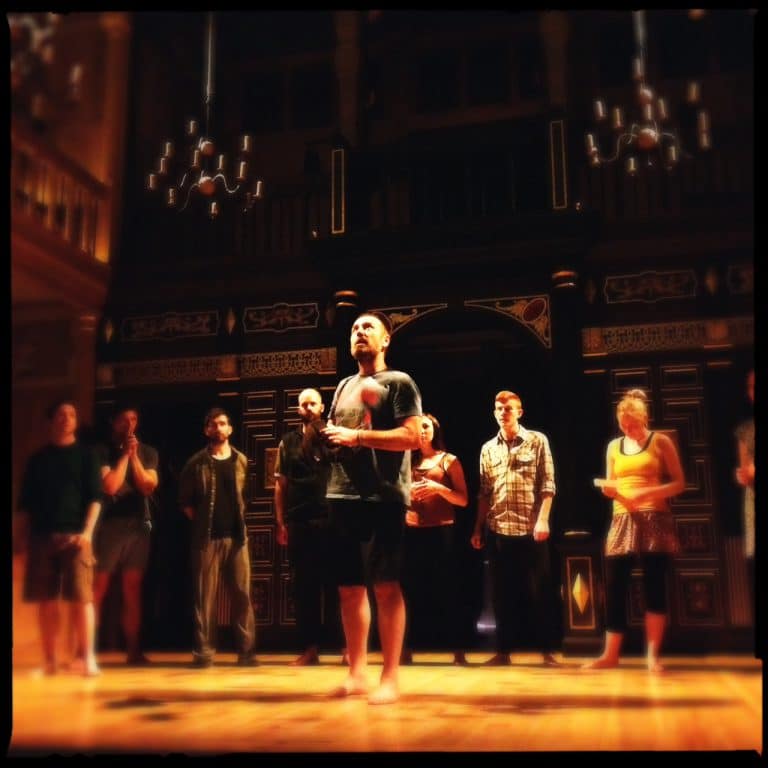 We provide:
Tailored Team Building for Companies.
Audition preparation for applying to Drama School or for a Shakespeare play.
Tailored School workshops based on ANY individual play by Shakespeare.
All workshops move from the Page to the Stage.
We use simple props and attributes.
NO Actor Training – NO English Accent – NO Shakespeare Voice – NECESSARY